March 18, 2004
Two For One
This is a dual-purpose post. One, I received my Tour de Cure packet today - the first cycling event I have. Saturday, June 19, 2004. I'm in woeful cardiovascular shape, and I'm in the dreaded ball-of-lard stage from too much work and too much food. Too much of everything but exercise. All fixable, though. (I still lift religiously, of course).
So, what's that - wow, tomorrow that's 3 months. Can I get in good enough shape to do my 100 miler? Of course! So, here I am,
begging
asking for small donations to
support my efforts
.
In case you need extra enticement, part two's in the extended entry. Not all of me is lard.
hln
The pic was Brian's idea. This is our convertible in Florida. Members of the New York Coast Guard got a good gander of the photo shoot (which I was almost unhamlike enough to not do).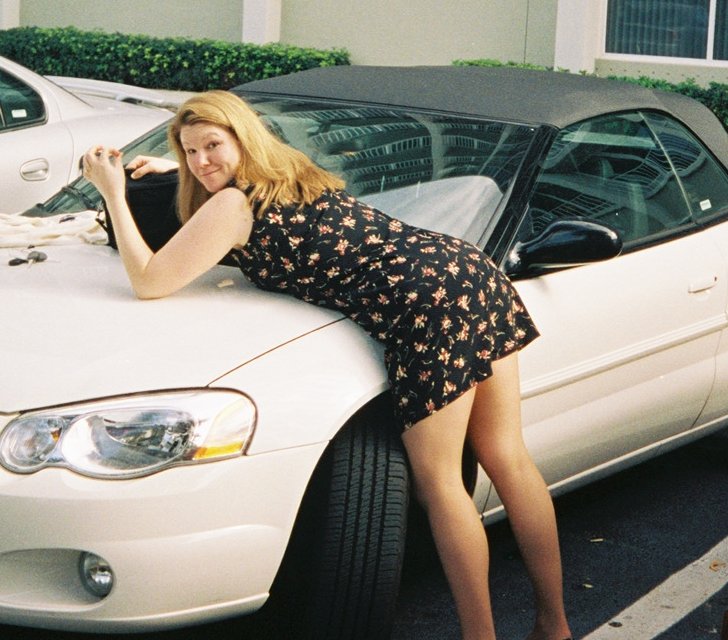 Posted by hln at March 18, 2004 06:47 PM | Housekeeping